California Parent & Youth Helpline
Emotional support for families challenged by the pressures of COVID-19
Parents Anonymous® Inc. launched the California Parent & Youth Helpline in partnership with Governor Gavin Newsom as part of his initiative to address the impacts of COVID-19. Since 1969, Parents Anonymous® has provided weekly evidence-based support groups for parents, children and youth nationwide.

Asking for Help is a Sign of Strength®
Helpline for Parents to Get Lifeline in Governor's New Budget
According to a June CDC study, 70% of parents have had recent mental health challenges, and 50% of those surveyed said they had suicidal thoughts in the past month. The helpline provides emergency emotional support for parents  and youths, and would get a three-year extension under Governor Gavin Newsom's new budget proposal for 4.7 million dollars.
Our calls are up 26% since July of last year. Every single month, our call volume is going higher and higher. You can call the helpline at 855-427-2736 Monday through Friday 8 am-10 pm, or go to caparentyouthhelpline.org. The trained counselors who answer the helpline share self-calming and mindfulness techniques, help people build their support system, and connect them to weekly free online Parents Anonymous groups and other services.
What they get on the end that is so important is somebody listening, who is not blaming and shaming them, and helping them deal with the immediate emotional issues that they're facing. The state legislature now has until mid-June to approve a budget.
CA Parent & Youth Helpline in the News
Parents Anonymous® Recognized as 1 of Only 5 Programs Nationwide To Make a Sustained Impact on Child Safety
Parents Anonymous® has been rated as a Supported evidence-based intervention program by the U.S. Department of Health & Human Services' Title IV-E Prevention Services Clearinghouse, only one of five such program designations nationwide, for the effectiveness of Parents Anonymous® in addressing child safety and the prevention of child abuse and neglect.
This Supported rating for Parents Anonymous® from the Title IV-E Prevention Services Clearinghouse is a distinguished honor. As a result of Congress passing the Family First Prevention Services Act, the Administration for Children and Families within the U.S. Department of Health and Human Services, established the Clearinghouse to conduct objective and transparent review of research on programs intended to provide enhanced support to
children and families and prevent foster care placements.

The studies reviewed by the Clearinghouse found that Parents Anonymous® reduced subsequent child maltreatment substantiations by more than half as compared to parents who did not use the program, even after leaving the Parents Anonymous® program a year later. Additionally, the study found that Parents Anonymous® predominately served communities of color, one of the communities in highest need of services.

"This is acknowledging the 52 years of evidence-based Parents Anonymous® programs that are raising the future," says Dr. Lisa Pion-Berlin, President and C.E.O. Parents Anonymous® Inc. "Together we can build on the strengths of diverse parents, children and youth throughout America, ensure long-term positive child safety outcomes and mitigate and prevent Adverse Childhood Experiences."

The opportunity to help more Parents, Children & Youth nationwide rests with states applying for dollar for dollar prevention federal matching funds to provide evidence-based Parents Anonymous® programs. Parents Anonymous® is a proven intervention to keep children out of the child welfare system and ensure child safety by addressing mental health, substance use prevention or treatment, and in-home parenting skills.
Join a Parents Anonymous® Online Support Group
Parents and caregivers can join a free weekly online support group to explore their underlying emotions and build resiliency to strengthen their family by filling out this form. Each Parents Anonymous® Group has a trained group facilitator and parent group leader.
 Exciting NEW Important Research Study
Parents Anonymous® Study Shows Reduction in Child Welfare System Contact
The study found that parents who participated in Parents Anonymous® were significantly less likely to experience new referrals and new substantiated referrals to the child welfare system within a year of finishing the program than parents who did not participate in the program. 
COVID-19 has made life challenging
We can help you get your strength and confidence back.
Call, text or chat us to connect with one of our trained and compassionate Helpline Counselors for free.
Every day from 8 am to 10 pm
Connect with us on social
Important COVID-19 information
Remember to wear a face covering (and put one on kids over 2) and practice physical distancing when you go out. Don't forget to wash your hands! State of California COVID-19 Number: 833-422-4255 (833-4CA-4ALL) or visit their website.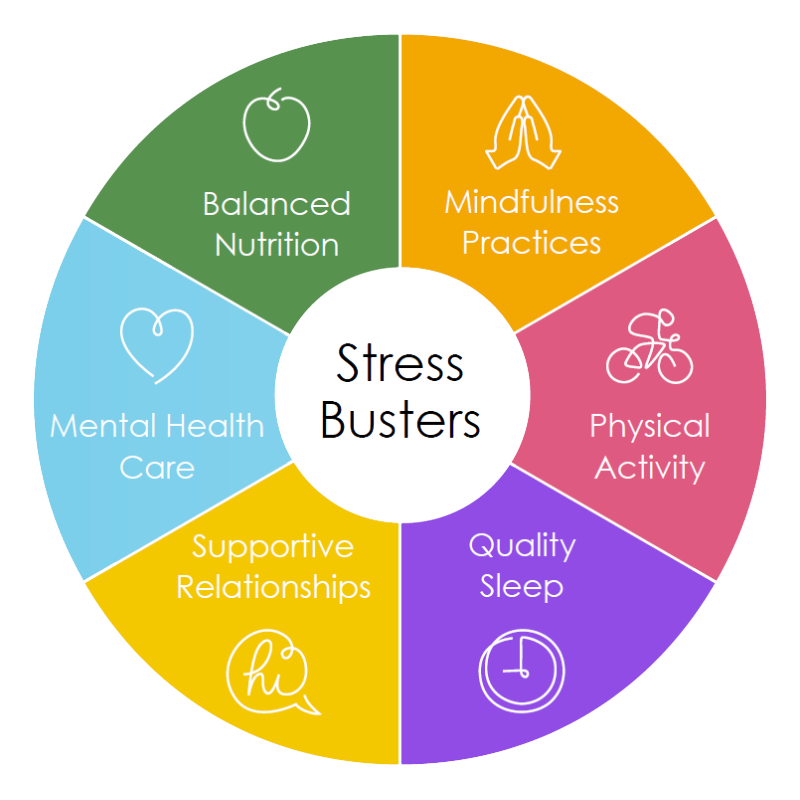 The Six Stress-Busting Strategies California Surgeon General's Playbook: Stress Relief for Caregivers and Kids during COVID-19
STAY UP TO DATE ON ALL THE NEWS AND INFO